The Importance Of Clean Outdoor Living Areas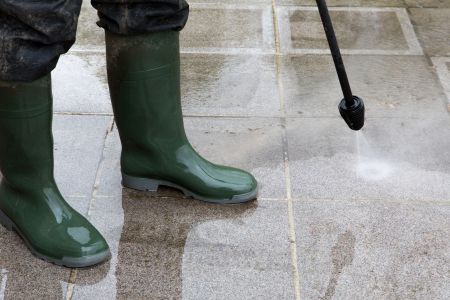 Decks and patios are frequently regarded as the focal points of your summer outdoor activities, which is especially important for those who live in Jacksonville. With such a prestigious status, it is critical to keep these places clean, free of garbage and dangerous materials, and inviting. Pressure washing is a popular approach for reaching these objectives, and 904 Power Washing is here to assist you in your clean outdoor living area journey.
A Clean Deck Or Patio For Health & Safety
Those green and black streaks and blotches are not only ugly, but they might also be dangerous. For example, those streaks and blotches are usually algae that can become slippery when wet.
In addition, filthy substances like animal feces, old gum, food, mold, and mildew are particularly undesirable factors. This is because pollutants, such as animal excrement, might make your home's interior unhealthy if tracked indoors, and mold and mildew could be harmful to your health.
Mold and mildew, which are microscopic fungi, can release airborne spores that can infiltrate your house as you go in and out. Watery eyes, sneezing, itching, runny noses, coughing, headache, and exhaustion can all result from exposure to these substances. This is determined by a person's susceptibility to mold spores.
Set up a scheduled pressure washing service with a company like 904 Power Washing for all of your exterior surfaces, especially those you walk on, such as patios and decks, to protect yourself and your family from mold exposure.
Clean Outdoor Living Areas Can Inspire You To Spend More Time Outside
Spring, summer, and sometimes even fall in the Jacksonville area are all great times to go outdoors and have some fun. However, if your deck or patio is filthy and covered in repulsive materials, you're more likely to remain inside and miss out on the opportunity to acquire some top-quality vitamin D as well as some fun memories.
Parties, barbecues, and celebrations are just a few of the gatherings that take place in your outdoor living areas. The mere act of reminiscing is justification enough to hold these at your house. But when your deck or patio still has stains from your failed deep-fried turkey effort last year, or the surface is coated in black or green blotches, making those memories might feel like a pipe dream.
Patio and pool deck cleaning, fortunately, are easy, hassle-free means of removing anything that may be preventing you from hosting these gatherings. At 904 Power Washing, we are dedicated to making your outdoor living spaces as immaculate and pleasant as possible so you can get busy building memories.
Ready to Enhance Your Curb Appeal?
Hire the Jacksonville Pressure Washing Team You Can Trust!