Gentle Roof Cleaning To Wash & Protect Your Jacksonville Rooftop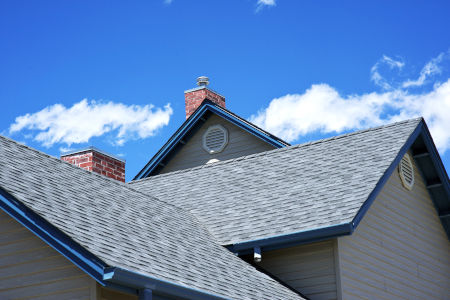 Your roof, just like your home, is an investment and needs to be treated thoroughly and carefully. Our experts at 904 Power Washing know how to do just that.
Our crew is thoroughly trained and highly experienced, so we know all the right techniques and applications to get the best clean for your home. When you need professional pressure washing for 904 Power Washing, we're the obvious choice. Whether you're in need of superior roof cleaning or other pressure washing services, we have you covered.
Schedule your roof cleaning or other pressure washing services today by calling us at 904-234-8338 or by completing our online request form. See what our expert crew can do for your 904 Power Washing home or business.
Roof Soft Washing For Jacksonville Properties
At 904 Power Washing, our roof cleaning professionals take pride in helping our Jacksonville neighbors because we understand the pride that you take in the appearance of your home. Our gentle roof cleaning services are a fantastic way to ensure that your house is as beautiful as possible while making certain that it is well cared for and protected.
In addition to providing pressure washing for Jacksonville to keep the exterior and paved areas of your property looking their best, we provide the finest roof cleaning services in JAX. Our roof cleaning professionals are ready to help keep every portion of your Jacksonville home immaculately clean.
Gentle Roof Cleaning Tactics To Safely Clean Jacksonville's Rooftops
When you need the best roof cleaning service available in Jacksonville, call us here at 904 Power Washing at 904-234-8338. Our soft washing tactics safely and thoroughly clean your roof in a way that will never cause damage. Be sure to trust our experienced professionals and high-quality equipment for all of your roof cleaning needs.
We're proud to be able to provide the most trusted premier roof cleaning service for homes and businesses in Jacksonville. Our local experts get the job done right every time with a detailed and thorough clean, catering to your specific needs for your unique residential or commercial property. Our reliable and proven soft washing tactics leave you with a spotless roof that's beautiful for all to see.
Low And No Pressure Jacksonville Roof Cleaning To Safely Wash Your Roofs
904 Power Washing is more than happy to assist you with your roof cleaning needs in Jacksonville.
Ever since we opened our doors, we've been committed to delivering the best pressure washing for Jacksonville homeowners and commercial property owners. We handle virtually all types of pressure washing, to ensure full exterior surface care for your property. We know you'll be happy with our results due to our use of commercial-grade pressure washing equipment, our knowledge and experience in the industry, our array of time-tested methods and strategies, and our commitment to your satisfaction.
Keep on reading to learn about one of our specialty packages: roof cleaning. We'll review its many benefits and how we can help make your Jacksonville roof sparkle.
Roof Cleaning To Wash & Protect Your Property's Roofing Materials
We are rather confident when we say that we offer the best quality roof cleaning services in the Jacksonville area. Our business is all about ensuring that our clients get the best pressure washing for Jacksonville, and one way that we can do that is with roof cleaning services. What makes our roof cleaning so special?
Now, let's get into what makes our roof cleaning so special and why you should invest in this service today! Read on!
Soft Washing Specialists
As a trusted provider of pressure washing for Jacksonville homes, we're counted on by local homeowners to deliver service that is safe and promotes the health and integrity of their homes. That means modifying our approach to suit every job uniquely. A roof can't be blasted away at like a slab of concrete; instead, we need to use a more gentle approach. That's why we use soft washing for our roof cleaning jobs.
The low-pressure, fanned-put spray we use for soft washing allows us to evenly coat delicate areas with a healthy dose of antimicrobial cleaning detergent. Don't worry- our detergents are biodegradable and safe for residential use. While they may be easy on the environment, they're tough on stains and invasive organisms. The soft washing treatment kills algae, a common source of damage and premature aging in roofs, as well as mold, lichen, and moss. Not only does this keep your roof free of large dark algae stains and other messes, but your roof will be better protected against the elements, potentially saving you tons of money on repairs.
Jacksonville's Experienced Roof Cleaning & Exterior Surface Care Provider
904 Power Washing is your leading professional for residential roof cleaning in Jacksonville. Your home's roof is undoubtedly one of the most important features of your home. It's also the one that takes the majority of abuse from harsh weather and the elements. Our team wants to help protect your roof and keep it in good shape over the years with our professional soft washing service. By scheduling roof cleaning, house washing, and other exterior care surfaces with us, you can help your roof stand the test of time and look great while doing it!
As one of the most important fixtures of your home, your roof will need professional cleaning at least annually to avoid damage from things like mold and algae. These organic growths feed on roof shingles and underlying roof components, resulting in gradual decay. Professional roof cleaning and pressure washing for Jacksonville homes kills off these invaders and helps shield your roof from damage. This helps your roof reach its maximum lifespan and reduces the need for costly repair work over the years.
Ready to Enhance Your Curb Appeal?
Hire the Jacksonville Pressure Washing Team You Can Trust!