About 904 Power Washing - A Jacksonville Pressure Washer You Can Put Your Trust In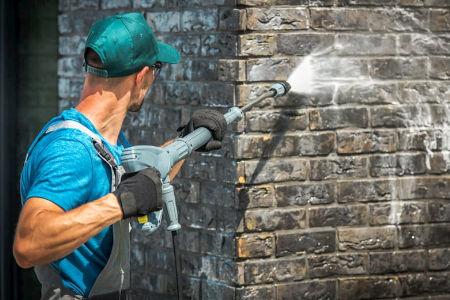 We value our clients at 904 Power Washing, and it shows. Thanks to competent professionals, experienced pressure washers are readily available to meet your demands in a straightforward and easy manner. We like our job and are honored to be this community's dependable pressure washer provider.
We started pressure washing in Jacksonville with great aspirations, with a passion for maintaining your home's surface integrity, improving the curb appeal of your property, and seeing your face light up after we're done. Being the go-to expert business for pressure washing for Jacksonville is a duty we take seriously, and it influences all of the services we offer.
We work hard to deliver the best results possible for your property because we are...
Reliable - Rely on 904 Power Washing to clean and beautify your home or business with outstanding customer service.
Professional - We handle all of our projects with professionalism and quality.
Local - As local natives, we support local businesses and operate in support of our community.
Thorough - The experienced professionals at 904 Power Washing do the best job possible on every project.
Friendly - Customer service is a top priority for 904 Power Washing. We strive to ensure all of our customers are happy with their results.
Trusted - We take pride in our reputation. Our clients can feel confident that we will perform the best possible job at the agreed-upon terms.
We are a trustworthy leading pressure washer in the Jacksonville area, offering a variety of outdoor surface cleaning services. 904 Power Washing is the answer to all of your commercial or residential pressure washing needs, from roof cleaning to paver cleaning & sealing. Consider 904 Power Washing to be your one-stop shop for all things exterior cleaning.
Ready to Enhance Your Curb Appeal?
Hire the Jacksonville Pressure Washing Team You Can Trust!