Exterior Painting To Make Your Jacksonville Property's Exterior Look Like New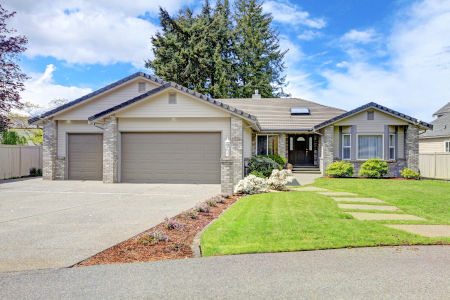 904 Power Washingis the best exterior painting business for all of your needs. Our staff delivers top exterior painting skills and exceptional value to Jacksonville and the surrounding areas. Why not contact us for a no-obligation estimate on your next home improvement project?
Painting is an excellent way to instantly increase the value of your property or to modernize an outside area. You can also do it affordably if you work with a company like 904 Power Washing. With our team of painting professionals ready to improve the appearance of your home or company while giving the best value in town, exterior painting with us is intuitive.
That's right; we aren't just the best in pressure washing for Jacksonville - we're the best in painting, too. In fact, our clients express happiness in being able to receive a quote for house washing and exterior painting to help them decide what to do to improve their property's appearance.
House Painter
As a locally owned business, we have built our service on the principle of integrity, so we can always guarantee high-quality outcomes. The best possible outcome is when our customers' entire exterior painting experience is as wonderful as the results of their building, and we endeavor to achieve this on every project.
904 Power Washing professionals focus on providing the value that our Jacksonville clients deserve, with reasonable pricing that makes our exterior painting a cost-effective choice in our area. We never compromise on the standard of our services, so our competitive price coexists with a long-lasting and flawless paint job that demonstrates our dependability.
Call us at 904-234-8338 to talk with a pleasant staff member about how we can help your Jacksonville property with our exterior painting service.
Hassle-Free Home Improvement
Whether you own a house or a company, and whether your job is interior or exterior, 904 Power Washing offers high-quality painting services in Jacksonville and its surrounding areas.
You could paint your house alone, but wouldn't it be more beneficial to spend your leisure time with your family and let 904 Power Washing do the job? We have painted innumerable interior and exterior walls in homes and offices, making us the best Jacksonville painting business. When you entrust us with the assignment, we will complete it correctly—from preparation to a neat, wonderful finish that will allow you to rest in your ideal setting.
To learn more about the high-quality painting services that 904 Power Washing provides to Jacksonville residents, contact us at 904-234-8338 and talk with one of our friendly staff members about your needs.
Ready to Enhance Your Curb Appeal?
Hire the Jacksonville Pressure Washing Team You Can Trust!