Our Jacksonville House Washing Can Instantly Improve Your Residence's Visual Appeal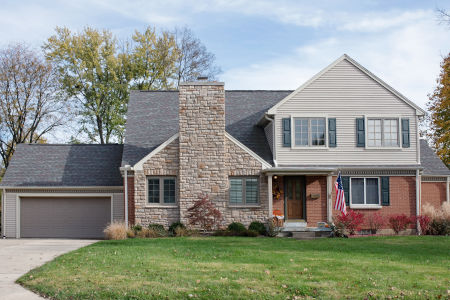 Nothing may improve your Jacksonville home faster than 904 Power Washing pressure washing services, and house washing is one of them.
Our staff of skilled pressure washers at 904 Power Washing has been thoroughly trained for house cleaning in order to provide you with the results you want while posing no danger of damaging your property. In fact, professional services, particularly for delicate work such as house washing, are required. This is due to the fact that it is quite simple to chip or shatter siding while power washing it, especially if the siding has gotten old and brittle. This is a stark contrast to other common exterior surfaces, such as driveway washing, which can withstand very high pressure when washing.
We at 904 Power Washing know just how to treat a house's exterior to avoid damage. Even if you don't have siding and instead have brick or stucco, knowing the material and how much pressure it can bear is important for house washing.
904 Power Washing is the greatest pressure washing company for achieving your Jacksonville house washing objectives. With us in charge, you can be confident that your house will be clean and inviting.
Upgrade Your Curb Appeal With Exterior Home Cleaning
Many homeowners do not give much thought to the impact of curb appeal on their home. Isn't that just useful to businesses? While commercial pressure washing is necessary for companies to attract consumers, residential pressure washing services, such as house washing, may make or break your impression on your neighbors, friends, family, and even yourself. Revitalizing your house may be all you need to start creating a favorable impression in your life.
Make Your Home Look Like New With Residential Exterior Surface Cleaning
The University of Texas at Arlington conducted research on the impact of curb appeal on property valuation. They discovered that it might account for and possibly increase the value of a typical property by up to 7%. While it may not seem like much at first, consider that it might represent the difference between a $200,000 and a $214,000 property evaluation. That $14,000 is not an insignificant sum.
House washing is one of the finest methods to boost your curb appeal because the outside of your home is frequently the first thing a potential homeowner or assessor observes when going to look at it. It's never too late to invest in your property with proper cleaning and maintenance.
Ready to Enhance Your Curb Appeal?
Hire the Jacksonville Pressure Washing Team You Can Trust!