Jacksonville Driveway Washing To Make Your Property's Exteriors Look Great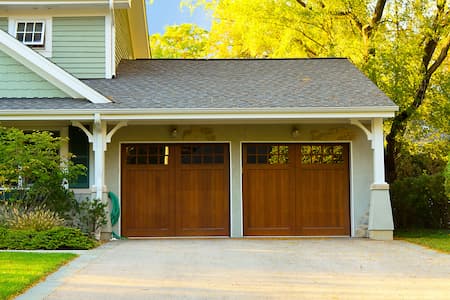 Driveway washing is the most effective approach to keep your Jacksonville driveway clean and safe.
This service is frequently utilized to produce an appealing and pleasant driveway for not only yourself and your loved ones but also for guests. A new and tidy driveway may help boost curb appeal while raising house value. It not only keeps your driveway clean, but it also keeps it safe.
On top of the obvious risk of tripping hazards caused by overgrown plants, there is a significantly lesser-known risk associated with ignoring your driveway. Organic growths like algae are ubiquitous on paved surfaces and provide a significant slipping danger when wet. Other growths, such as mold, can degrade your property's air quality and pose a significant risk to people suffering from autoimmune illnesses or respiratory problems.
Schedule your Jacksonville driveway washing service now by contacting 904 Power Washing at 904-234-8338 and continue reading to learn more.
Professional Exterior Concrete Cleaning: Keeping Your Pavement Pristine
As previously said, driveway washing, like commercial pressure washing, is an excellent approach to creating a pristine environment.
"What use do I have for having a pristine property exterior?" you may be asking yourself. We understand the reason you are asking; what is the point in doing something to your home that costs money if there is seemingly no return on investment? Well, we are happy to report there is an ROI! There are a few studies that demonstrate that keeping your property clean, mainly by pressure washing, can raise your property value by up to 7% during evaluations. While it may not appear to be much, it is the difference between selling your home for $100,000 and $107,000, or between $200,000 and $214,000. Maintaining a pristine exterior may make all the difference.
Concrete Cleaning Pros Serving Property Owners
Ground-in stains on your driveway are no exception to pressure washing's ability to clean and scour away even the most persistent spots. With our trained team of driveway washing specialists, you can anticipate any stain on your driveway to disappear as quickly as it appeared.
Our team goes through rigorous training and apprenticeship with us to utilize our high-pressure devices, ensuring that your service is always satisfactory and poses no damage to your property. Driveways and other paved surfaces, in fact, are the greatest surfaces for pressure washing since they can tolerate extremely high pressure, frequently reaching from 3,000 to 4,000 psi. This means that driveway cleaning may be completed fast.
Ready to Enhance Your Curb Appeal?
Hire the Jacksonville Pressure Washing Team You Can Trust!