Patio Cleaning For Beautifully Clean Jacksonville Exterior Entertainment Areas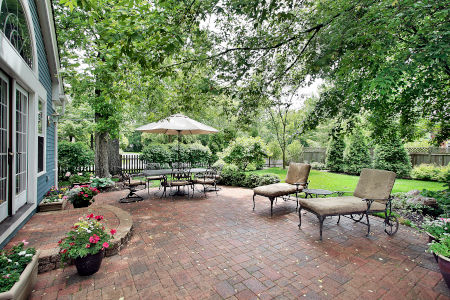 Jacksonville patios are frequently the hubs of action for outdoor gatherings, whether they are barbecues or parties. Consider patio cleaning services to wow your guests with your immaculate exterior entertainment area.
Patios are frequently high-traffic places connecting the outdoor and indoor worlds. Keeping these spaces clean and clear of clutter is critical to keeping your house clean as well. If you want to keep algae and dust out of your house, food from your barbeque, or animal excrement, you should be mindful. You can keep these undesirable objects out of your property by cleaning your patio and residence on a regular basis.
Outdoor Entertaining Space Cleaning For Well-Maintained Properties
We take patio cleaning to the next level at 904 Power Washing by using pressure washing, chemical treatments, and meticulous attention to detail. When you choose our patio cleaning services in Jacksonville, you have nothing to worry about. Your experience with us is our main priority, and we will go to any length to achieve it. When patio cleaning, we take these four factors into account:
Finish. Weather treatment, stains, and paint all require specialized care to provide a thorough cleaning.
The patio's age. Cracked concrete should be handled with caution.
Growths. The growth of algae and bacteria necessitates the use of various chemicals and soaps to break down and eliminate.
Material. Is it concrete, or perhaps paver, in which case our paver cleaning & sealing would be a better option.
If this all seems a bit daunting, then look no further than 904 Power Washing for the best hassle-free patio cleaning services in Jacksonville.
Outdoor Living Area Washing To Easy To Enjoy Exteriors
With so much time all-year round where we can enjoy the outdoors in northeast Florida, it is critical to have a plan for caring for your outdoor living spaces. We help you get ready with 904 Power Washing's exceptional patio cleaning service. A thorough pressure cleaning may be all that stands between you and throwing an outside party.
Your patio is subjected to an assault of different weather conditions throughout the year, which may cause discoloration, cracking, and even bodily harm if left uncontrolled. Pollen, dirt, and animal feces become crushed into the grain or porous substance of your patio space, causing health risks.
At 904 Power Washing, we help you prepare for your enjoyable outdoor living area by eliminating these substances and organisms with our superior pressure washing skills.
Ready to Enhance Your Curb Appeal?
Hire the Jacksonville Pressure Washing Team You Can Trust!