Paver Cleaning & Sealing to Keep Your Jacksonville Hardscapes Looking Great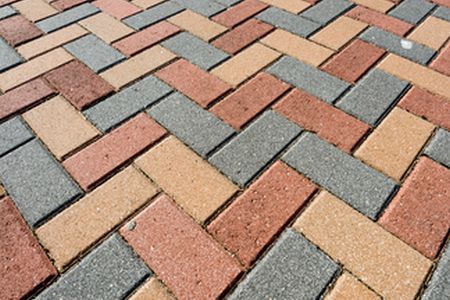 Paver cleaning & sealing with 904 Power Washing is a guaranteed technique to keep your brick and stone surfaces clean and welcoming. Jacksonville locals repeatedly return to 904 Power Washing to have their brick and stone surfaces revived and cleaned of impurities and harmful chemicals and seal afterward for a complete makeover.
Pavers are sometimes made to be visually pleasing in appearance, sometimes with patterns or a deliberately managed rustic style; however, organic growths or dangerous chemicals encroaching on pavers never look nice.
We take paver cleaning & sealing very seriously at 904 Power Washing. Our pressure washing technicians are the best in the market, having been properly trained to meet the company's strict requirements. Paver cleaning & sealing is the greatest method for reviving your pavers, whether they are on your Jacksonville home property or in your company.
Brick & Stone Paver Sealing
Pressure washing for Jacksonville residents doesn't just stop at house washing or roof cleaning for 904 Power Washing. We go above and beyond by offering home improvement services as well, and our paver cleaning & sealing service is a great example and representation of our abilities in both cleaning and improving. After our throughout pressure washing service on your paver, both residential and commercial, an expertly applied sealing service is the next step. This service is the best combination of services for the busy Jacksonville resident.
Experts In Paver Cleaning
As pressure washing industry professionals, you can be certain that your pavers are in good hands with 904 Power Washing. With a satisfaction guarantee and honesty and openness as key components of our company approach, you can be confident that your paver cleaning project will be successful. All exterior surfaces are vulnerable to dangerous elements such as algae and fungi, as well as animal droppings. As a result, 904 Power Washing provides a variety of pressure washing services, from paver cleaning & sealing to driveway washing.
While dirt and dust do little more than make your property appear ugly, some pollutants can harm not just your property but also yourself and your loved ones. For example, organic growths such as algae eat away at the substance they grow on but also pose a significant slipping danger. Moss and lichen may enter gaps and enlarge them, creating tripping hazards as they do so. Mildew and mold are dreadful growths that, if ignored for too long, can cause respiratory troubles and even pose greater hazards to individuals who already have respiratory disorders or immunodeficiencies.
Ready to Enhance Your Curb Appeal?
Hire the Jacksonville Pressure Washing Team You Can Trust!