Your Local Jacksonville Pressure Washing Experts!
We at 904 Power Washing take great pride in being the best pressure washing company in Jacksonville. Since we began serving the Jacksonville area, our clients have developed a preference for only experiencing first-rate service from our pressure washing pros.
You will not find a better pressure washing company than 904 Power Washing. We are courteous, inviting, and flexible when it comes to developing a pressure washing plan that fits your budget and demanding schedule.
Learn More About Us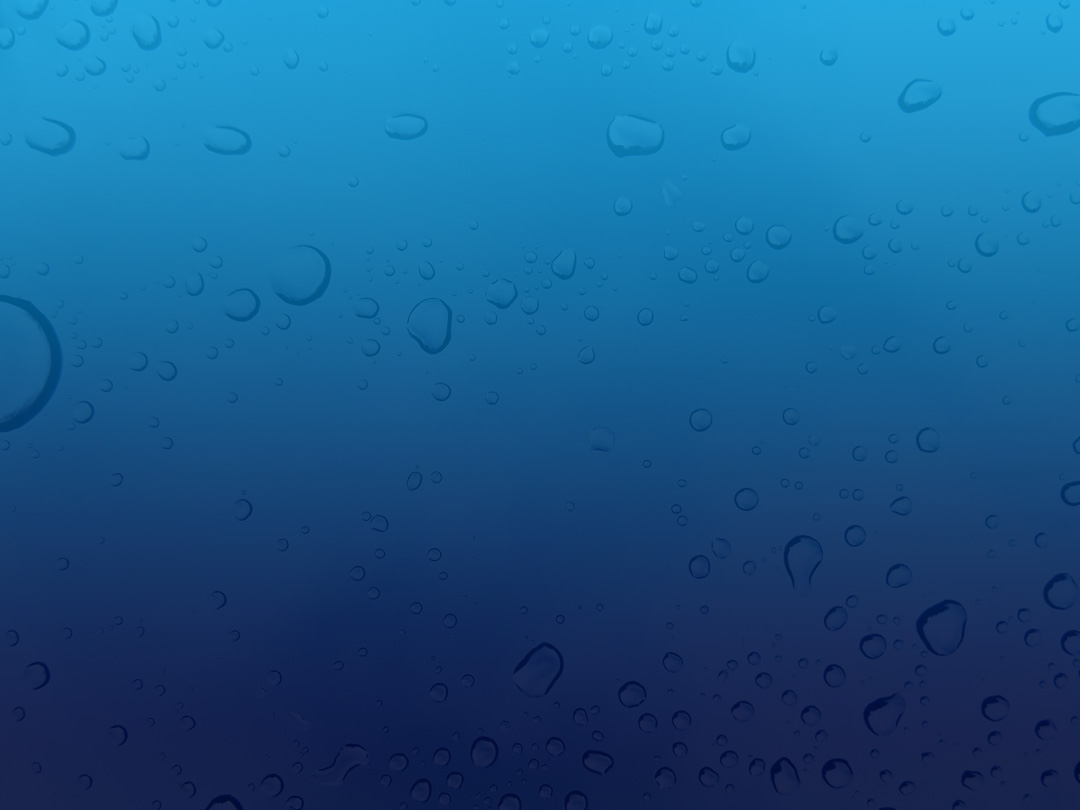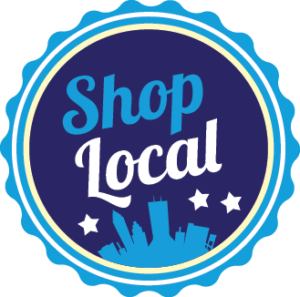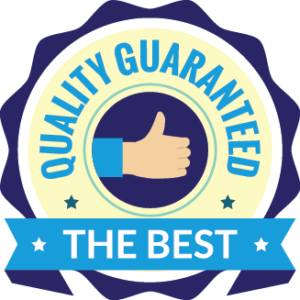 What Makes Us The Best?
Our employees' skills and knowledge are unparalleled. Our pressure washers are specialists that know what it takes to make your Jacksonville property look its best. When you choose our reliable, professional, and thorough cleaning team of Jacksonville natives, you can trust that we'll get the job done right the first time around.
We work hard to take care of our residential and commercial clients, all backed by our quality guarantee. Our exterior washing and home care experts are here to make your life easy and make your property look better, all at the same time.
Our team of pressure washers is ready to tackle your project - our goal is to get your pressure washing job done so that the results meet your high expectations. We want to prove that we're the best choice for your pressure washing needs. Give us a call to schedule your free consultation.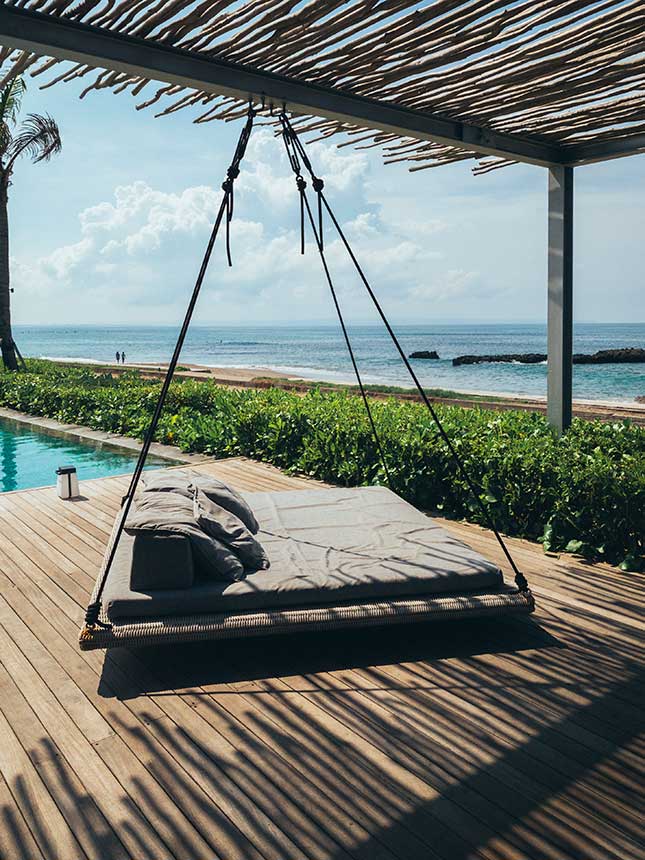 Residential Jacksonville Pressure Washing
Your home is your biggest and most important investment, so you're going to want to take the best care possible. Locals trust 904 Power Washing for outstanding Jacksonville residential pressure washing. Ask around, and your friends and neighbors will tell you that our locally owned and operated company is top-notch, and it all starts with a free quote.
Not only is our work high-quality, but we try to offer all of the exterior surface cleaning services you'll need for taking care of your home, from pool deck washing to impeccable cleaning for the siding. It can't very well be your dream home if it looks like a nightmare. But taking care of routine maintenance and pressure washing isn't something you'll be able to do on your own. Savvy homeowners understand the value of having a team of professionals to help them with the upkeep and property management necessary throughout the years.
Whether you're preparing for house painting or just want to wash off what the weather left behind, our house washing will do the trick. Give us the opportunity to show you in person how our company name has become synonymous with industry excellence. As residents of Jacksonville ourselves, we love helping out our neighbors with our pressure washing services.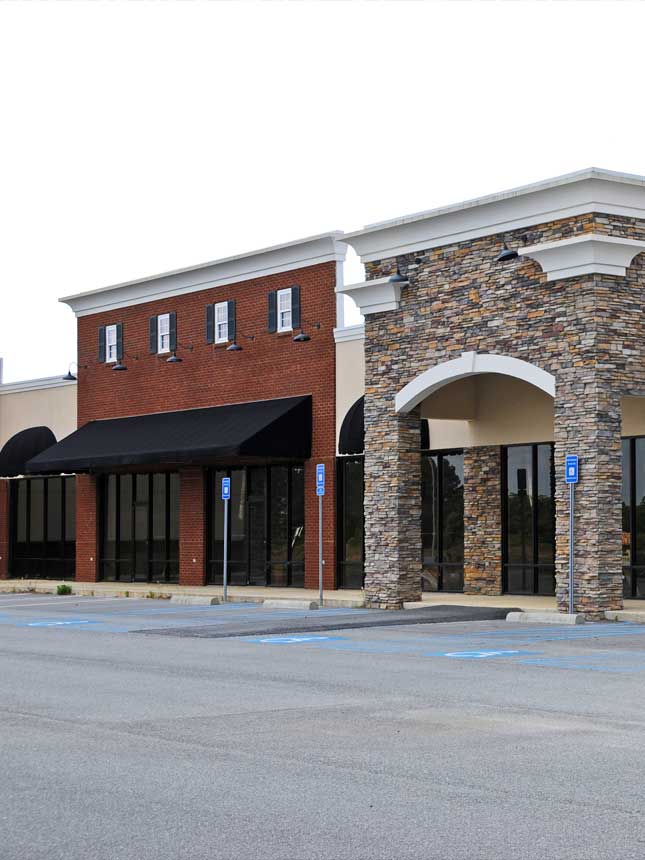 Commercial Jacksonville Pressure Washing
Commercial pressure washing is among our favorite services because it allows us to be involved in the community in a different way from residential pressure washing. Working with commercial customers is made much more enjoyable by the camaraderie of Jacksonville businesses.
Organic growth is the term for the various substances that often make their home on your commercial exterior surfaces, and the term can refer to growth such as mold, mildew, and algae. When it comes to your sidewalks and driveways, in particular, both dirt and grime build-up paired with organic growth can create a potentially hazardous layer above the surface of your concrete or business exteriors.
Our commercial pressure washing services help keep your business looking its best, including being as safe and healthy a space as possible.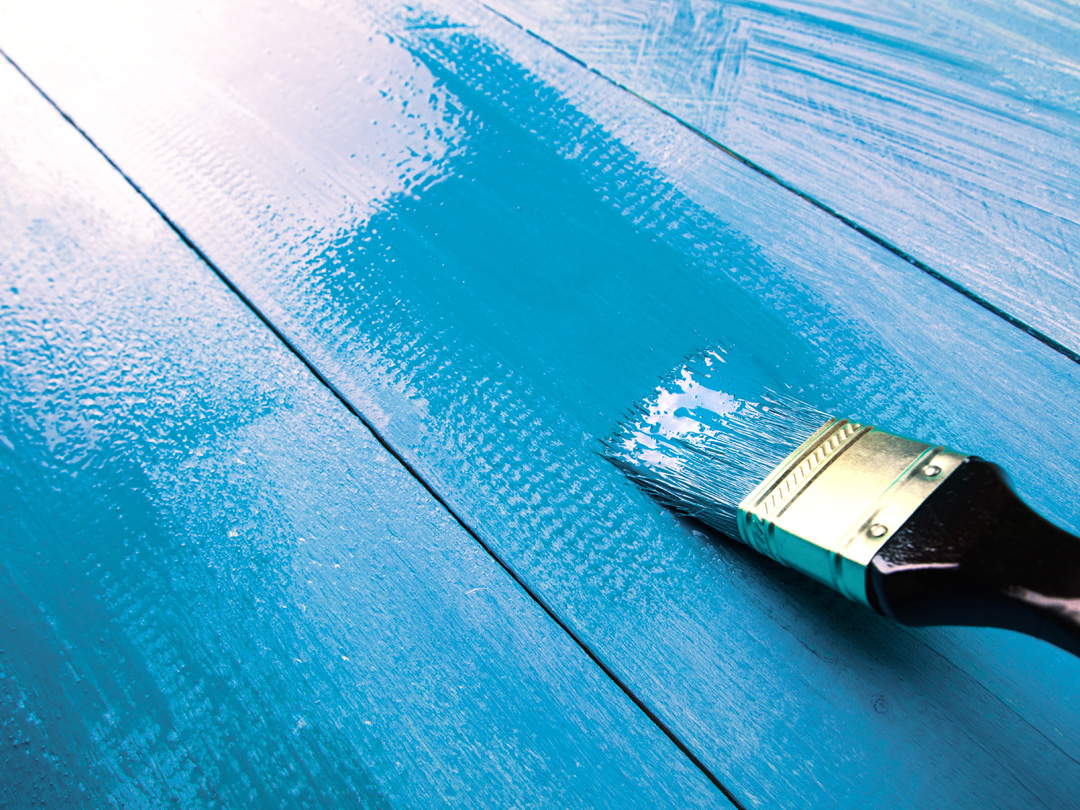 Interior & Exterior Painting In Jacksonville
At 904 Power Washing, we only offer the best painting services to ensure that your house meets your goals, connects to your aesthetic preferences, and increases the value of your property.
We provide painting services for both residential and commercial clients, both interiors and exteriors. If you need a professional paint job on a wall or ceiling, we are the finest painting company for the task.
Check Out Our Latest Work
There are currently no projects to display; come back soon!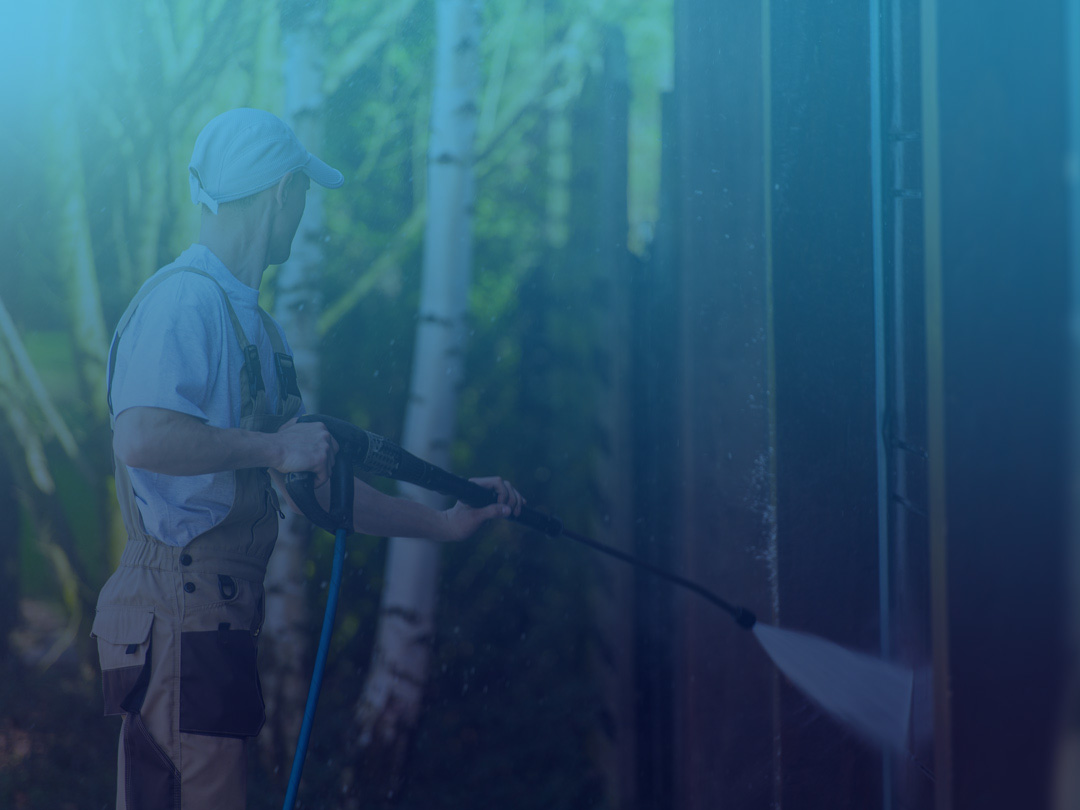 The Benefits Of Routine House Washing In Jacksonville
House washing is one of the best methods of maintenance you can use. It keeps grime and organic growth from deteriorating the siding early while also presenting a spotless look to the neighborhood.
Our Jacksonville Pressure Washing Blog
The Benefits Of Professional Roof Cleaning

Your roof isn't going to keep its beautiful appearance all on its own, and as tough as your shingles may be, they'll eventually break down if not cared for. The unfortunate truth is that there is almost no end to the number of substances and contaminants […]

The Affect Of Curb Appeal On Your Property

Although pressure washing is an excellent technique for preserving external surfaces and avoiding premature deterioration, the boost in curb appeal is the primary reason customers contact 904 Power Washing. Pressure washing is, without a doubt, the finest approach to increase the curb appeal of your house, […]
Why Hire A Professional Pressure Washing Company?
Working with 904 Power Washing not only provides you with a 100% satisfaction guarantee, but you can also rest assured that your surfaces will be safe, as we will utilize the most suitable and comprehensive pressure washing method available.
Furthermore, one of the main reasons to employ us instead of handling it yourself is safety. Pressure washing appears simple and basic, but there are several factors to consider with each job, and failure to do so can result in severe harm. Slips, falls, electric shock, and even bodily harm from direct pressure exposure can all happen under untrained pressure washers.
Frequently Asked Questions
To help you sort through the competition, we've compiled a small list of our most asked questions.
While they have that reputation, it really isn't a good idea to allow your dumpster area to become dirty. It can attract animals, degrade the concrete pad sooner, and even cause harm to you or your workers in a variety of ways. Don't let it get too dirty.
Nope! That is a species of algae that eats away at your shingles and causes premature deterioration. It is in your best interest to treat this organic growth as soon as you notice it. In addition, a roof cleaning service once a year is a great way to keep them at bay.
It depends. Does your patio have treatments or sealants on it? How old is it? What is it made of? These factors can alter the answer. But, in general, patios made from concrete are durable enough to withstand high pressure washing methods. Always use a professional, though.
This also depends. Location, foot traffic, and recent precipitation can cause your commercial property to need a pressure washing service sooner than expected. But also, your goal plays a huge part. For instance, do you want your business to be spotless 365 days a year or are you okay with waiting a bit for some grime to accumulate? Consult with us by calling 904-234-8338 to get a more exact understanding of commercial pressure washing timing.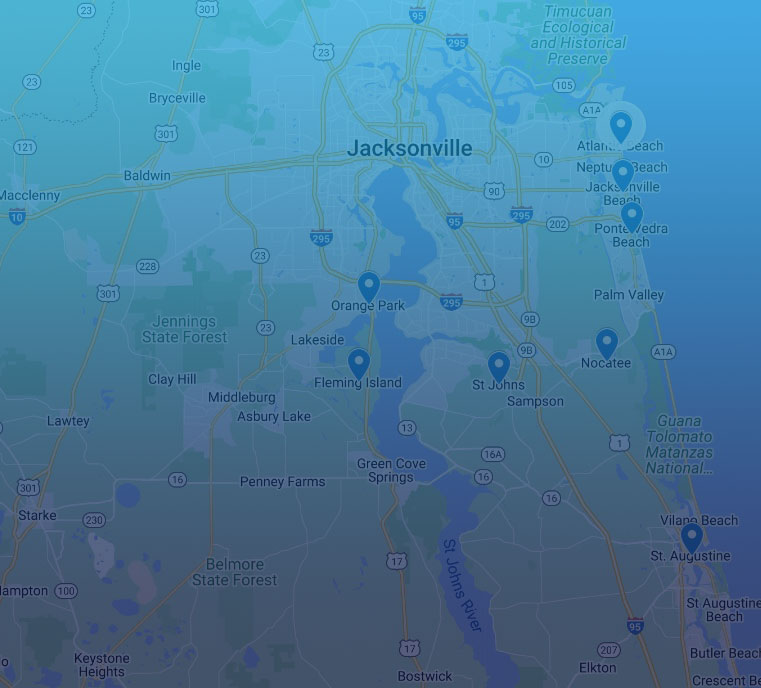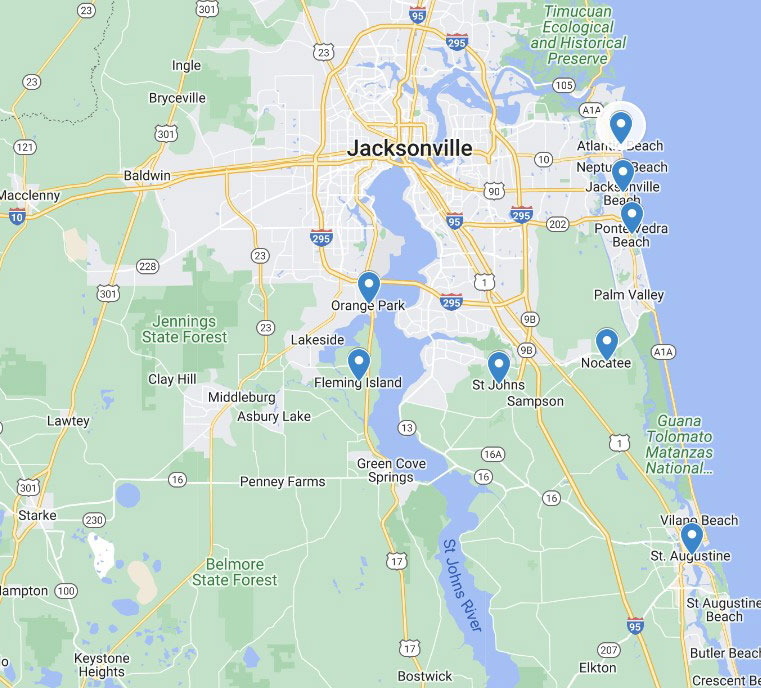 Cities We Service
Property owners throughout the greater JAX area can trust our exterior cleaning experts to handle even the toughest stains and exterior surface needs. We provide an exceptional level of customer service that keeps our customers coming back to us time after time. If you're looking for a reliable pressure washing cleaning company in Jacksonville and want to keep your home or business looking its best year-round, contact us today!
In addition to Jacksonville, we also service the areas listed below. If your town isn't listed here, but you still live near Jacksonville, feel free to give us a call at 904-234-8338 to see if we can service you.
Our Service Areas
Ready to Enhance Your Curb Appeal?
Hire the Jacksonville Pressure Washing Team You Can Trust!