Jacksonville Storefront Cleaning To Create Enticing Businesses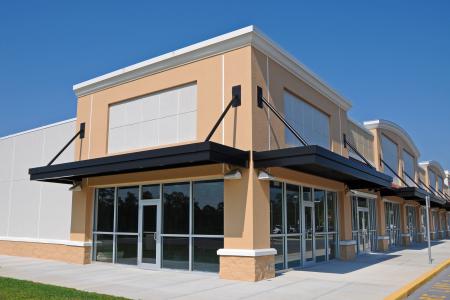 One of the greatest methods to create an engaging and welcoming environment for your clients and consumers is storefront cleaning. When Jacksonville business owners need their storefront cleaned, they know they can rely on 904 Power Washing to get the job done perfectly the first time.
Numerous studies have been conducted on the effects of curb appeal on physical businesses. For example, a 2011 Omnibus poll of 1,000 people discovered that around 95% of customers believed that a business's outward look influenced their decision to purchase there or not. They also discovered that around 33% of people opted not to visit a shop merely because it seemed unapproachable from the street. More than half of people avoided a shop because it appeared "dirty" from the outside. And nearly 40% will not enter a store that does not appear like one that they would regularly shop at.
Storefront cleaning, along with other services such as building washing, is the most effective pressure washing service for attracting consumers and distinguishing yourself from the competition.
Retail Exterior Surface Cleaning To Present Your Business Properly
Storefront cleaning is the ideal business pressure washing service to use if you want to make a positive first impression on your clients and investors. With 904 Power Washing storefront cleaning, your Jacksonville business will be bright and appealing to everyone who sees it, resulting in increased foot traffic.
Avoid DIY Business Cleaning With Our Retail Property Pressure Washing Professionals
Having your workers or even yourself handle your own storefront cleaning can often result in an unsatisfactory result. And using a pressure washing machine untrained can have disastrous effects, including property damage and personal danger. In fact, one of the leading causes of pressure washing emergency room visits is DIY pressure washing.
When you think about it, a pressure washer shoots water at up to 4,000 psi. To put it in context, recall that "psi" stands for "pounds per square inch." That is, if you spray your skin by mistake, that inch of flesh will be under 4,000 pounds of pressure. If you still don't comprehend it, human skin can be penetrated with 100 psi. And that isn't even getting into the risk of falls, slips, and electric shock.
Avoid injury or damage to your property while storefront cleaning by always contacting trained pressure washing professionals at 904 Power Washing. Not only is it the safest option, but your satisfaction and results are guaranteed.
Ready to Enhance Your Curb Appeal?
Hire the Jacksonville Pressure Washing Team You Can Trust!