Jacksonville Building Washing Made Easy With Our Expert Help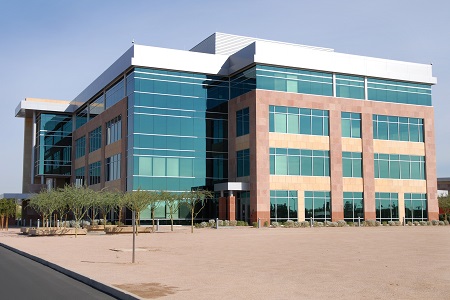 Sometimes life gets in the way, and our Jacksonville business buildings fall into disrepair. Fortunately, 904 Power Washing provides a full building washing service to restore your building to its former glory, and all you need to do is make one phone call to experience our expert assistance.
Building washing is necessary not only to protect your building from filth and dust, but also to clean it of organic growths that cause harm to the surface they grow on. These organic growths include, but are not limited to:
Black algae
Green algae
Moss
Lichen
Mildew
Mold
When the growing season arrives, these substances develop in shaded, wet, and warm regions, and they are difficult to destroy and much more difficult to wash off.
Fortunately, pressure washing services such as building washing are the most effective approach to treat and remove these compounds before they do harm or to prevent them from causing more harm in situations where they have already begun to wear away at a surface. At 904 Power Washing, our team of experts in pressure washing is making building washing an easy, hassle-free experience for Jacksonville residents.
Simplify Your Building Maintenance With Expert Exterior Business Surface Washing
Our building washing services are provided by top-tier pressure washing professionals. We use our specialized understanding of pressure washing for all building cleaning services to guarantee that our clients are entirely happy and that their property is not damaged in any way.
At 904 Power Washing, Jacksonville business owners can rely on our pressure washers' excellent talents to satisfy all of their exterior cleaning needs, from regular building washing to customized storefront cleaning.
Maintain Your Business Buildings With Exterior Building Cleaning
A large undertaking such as building washing can be stressful at times. Where do you even start?
A simple phone call is all it takes at 904 Power Washing to get your building back in working order so you can start attracting in new clients like you used to. Your call will be answered by polite customer service representatives who will work around your hectic schedule to arrange up a date for a quote or the cleaning itself. We can frequently give you an accurate price over the phone if you provide adequate information.
Furthermore, scheduling future building washing services is straightforward, and you can even set up regular services to guarantee that your Jacksonville building is constantly clean and well-maintained!
Ready to Enhance Your Curb Appeal?
Hire the Jacksonville Pressure Washing Team You Can Trust!