Interior Painting To Upgrade Your Jacksonville Home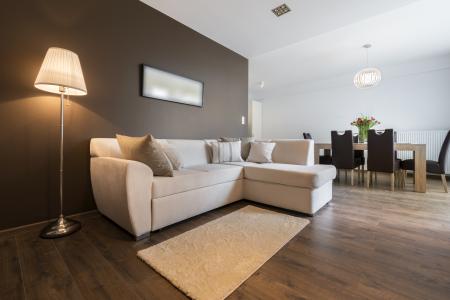 Interior painting in Jacksonville may have a major impact on the visual value of your home, from just brightening up a room to entirely redesigning its color scheme. Spending weeks painstakingly attempting to do the project alone may also have a major negative impact, especially if it doesn't come out as well as expected..
Even newly constructed houses may have flaws and inadequacies in their structure. Furthermore, as a consequence of the normal wear and tear, your walls may develop dents and other imperfections over time. Your home will look more streamlined and contemporary once you paint the interior to help cover up any imperfections.
If you are thinking about interior painting for your Jacksonville home, contact us at 904-234-8338 so we can get started on your project.
Whole Home Painting
Having interior painting professional services by 904 Power Washing is now a lot more convenient than our rivals because we can provide both quality and rapid service. This means you don't have to reorganize your entire life just to get your house painted. Not only that, but we can paint every surface in your house, even the ceilings.
It surprises a lot of our clients that we have such a thorough painting service. After all, we are most well known for being the top company in pressure washing for Jacksonville. If you've seen our level of detail in pressure washing, you know you can trust us with your painting projects as well.
Interior House Painting Professionals
As professionals in the painting industry, we take every step needed to ensure everything goes smoothly. In fact, after you've opted to contract us for your interior painting project, we'll schedule a call with you ahead of time to go through the following:
Confirm the color and specification of the paint
Suggest that you find a temporary home for your dogs while the painting is being done.
Ask you to take all valuables, delicate items, pictures, and shelves out of the room being painted
Send an email that confirms everything you'll need for a fantastic paint day and answers any questions you may have about the painting project you're working on.
Before we begin painting, whether interior or exterior painting, our team of professional painters will check your property to assess the project and prepare your home for painting; then we'll cover the flooring, move and cover the furniture, fix any holes or cracks in the walls, repair and finish the drywall, and strip wallpaper if needed. With this, you can rest assured that your home will be safe from stray paint specks while knowing you'll be receiving the most thorough service in town.
Ready to Enhance Your Curb Appeal?
Hire the Jacksonville Pressure Washing Team You Can Trust!