The Benefits Of Commercial Pressure Washing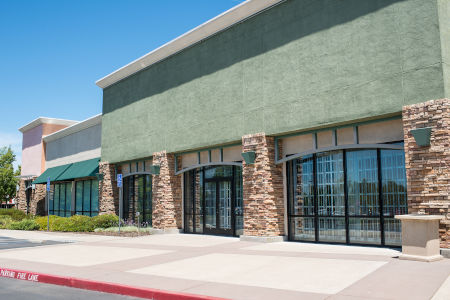 Many business owners would prefer not to deal with the hassle of keeping their buildings' exteriors in excellent shape. Let us explain why you should not overlook this critical aspect of running a business.
Pressure Washing As A Form Of Maintenance
Periodic pressure washing as a type of maintenance considerably improves the cleanliness and lifespan of exterior surfaces. This is especially true for commercial establishments, which have significantly greater foot traffic than average households. You might expect a buildup of:
Gum or other spilled sticky items, such as coffee
Feces from animals
Organic growths
Grease from restaurants
Oil from vehicles
Spray paint
Pollen and other allergens
That's not even the worst of what we see every day while washing exterior surfaces at 904 Power Washing. While certain types of substances, such as chewing gum and graffiti, may not be harmful to the quality or integrity of your commercial building's exterior surfaces, other substances, like organic growth, can do great damage.
Organic growths such as moss, mildew, and algae are like cancers on your building, eating the structure's very substance from the inside out or getting into cracks and expanding them. These organic growths are famously difficult to remove, frequently requiring a full pressure washing service with the appropriate soaps. If left to grow, degradation will show as fading or discoloration, eventually demanding the replacement or repairs significantly sooner than the timeframe originally projected by the supplier or contractor.
Fortunately, commercial pressure washing can easily handle all of these concerns.
Commercial Pressure Washing Can Bring In More Patrons
Pressure washing may increase the aesthetic value of your facility while also keeping it in good shape.
The value of curb appeal in marketing is widely acknowledged. Clients will be put off visiting a filthy or badly designed business, but customers would be more comfortable in an immaculate, well-kept facility.
Whether we are conscious of it or not, the quality of a company's image may have a significant impact on our perceptions of it. Numerous surveys and research studies have shown this without a shadow of a doubt. To give you an idea of how much it matters, Omnibus polled 1,000 customers and determined that 95% of them believe the store's aesthetics influence where they shop.
Frequent pressure washing services from a respected firm, such as 904 Power Washing, are essential for the survival of a building and the enterprise within it.
Ready to Enhance Your Curb Appeal?
Hire the Jacksonville Pressure Washing Team You Can Trust!