The Affect Of Curb Appeal On Your Property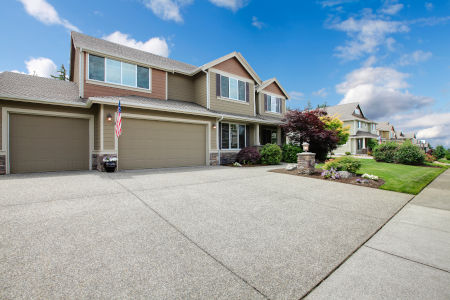 Although pressure washing is an excellent technique for preserving external surfaces and avoiding premature deterioration, the boost in curb appeal is the primary reason customers contact 904 Power Washing. Pressure washing is, without a doubt, the finest approach to increase the curb appeal of your house, whether they considered it after viewing a video online about pressure washing or they thought of it themselves.
Increasing Residential Curb Appeal
Residential properties that have been properly maintained and have a better curb appeal generally tend to be appraised and sold at a higher price than comparable homes with a lower curb appeal. In fact, collaborative research conducted by the University of Alabama and the University of Texas discovered that the average selling price of a property with great curb appeal was 7% more on average.
Book a pressure washing service with 904 Power Washing to discover what greater curb appeal can accomplish for your property.
Increasing Commercial Curb Appeal
Residential properties aren't the only ones that benefit from increased curb appeal. In fact, commercial properties benefit even more from a sparkling exterior.
Most company owners grasp the simple premise that the more appealing their establishment looks from the street, the more customers they could expect. Commercial pressure washing is commonly used on commercial property twice or three times a year to compensate for the additional foot traffic that businesses frequently receive when they have great curb appeal.
Building washing and storefront washing are examples of some services that target gum, spray paint, grease, and organic materials like growths and filth that adhere to external surfaces and cause them to look drab and unapproachable. Although it may appear to be too good to be true, commercial pressure washing is the complete solution for these ugly problems.
Trying to keep up with your business's exterior with pressure washing is a guaranteed method to increase or retain its curb appeal. Although it is clear why this is a good thing for the average business owner, let us expand on the severity of its importance with an Omnibus study of 1,000 individuals. According to the results of this survey:
95% of customers responded that the external appearance of a shop affected their choice to enter it.
Two out of every three clients stated that they did not visit a business purely based on its outward image on the street.
More than half of customers avoided a shop because they believed the outside was "dirty."
When you look at the stats, you can see why company owners use pressure washing services with 904 Power Washing so frequently.
Ready to Enhance Your Curb Appeal?
Hire the Jacksonville Pressure Washing Team You Can Trust!